Cardlock & Fleet Pricing - Last Updated: October 27, 2023
| | | | | | | | | | | |
| --- | --- | --- | --- | --- | --- | --- | --- | --- | --- | --- |
| Location | RUL | RUL-E10 | MUL | PUL | ULSD | Bio DIESEL | ULSD#1 | FFO | ULSFO | STO |
| Quebec City | 103.6 | | 111.35 | 121.6 | 137.9 | | 143.9 | 137.9 | 137.9 | 143.9 |
| Montreal | 105.9 | 103.6 | 111.35 | 121.6 | 137.9 | | 143.9 | 137.9 | 137.9 | 143.9 |
| Ottawa | | 94.7 | 99.45 | 112.2 | 124 | | 130 | 124 | 124 | 130 |
| Kingston | | 94.3 | 99.05 | 111.8 | 123.8 | | 129.8 | 123.8 | | 129.8 |
| Oakville | 93.2 | 93.2 | 97.95 | 110.7 | 118 | | 124 | 118 | | 124 |
| Toronto | 93.2 | 93.2 | 97.95 | 110.7 | 118 | | 124 | 118 | 118 | 124 |
| Hamilton | 93.2 | 93.2 | 97.95 | 110.7 | 118 | | 124 | | 118 | 124 |
| Belleville | | 95.3 | 100.05 | 112.8 | 123.8 | | 129.8 | 123.8 | | 129.8 |
| Nanticoke | | | | | | | | | | |
| Sault Ste Marie | 96.1 | | 100.85 | 113.6 | 121.5 | | 127.5 | 121.5 | 121.5 | 127.5 |
| London | | 92.2 | 96.95 | 109.7 | 117 | | 123 | 117 | 117 | 123 |
| Sarnia | 92.2 | 92.2 | 96.95 | 109.7 | 117 | | 123 | 117 | 117 | 123 |
| Thunder Bay | 96.7 | | 104.7 | 115.7 | 126 | | 129.2 | 126 | 126 | 129.2 |
| Winnipeg | 94.2 | 94.2 | 101.2 | 113.2 | 126.2 | 126.2 | 128.7 | 126.2 | | 128.7 |
| Regina | 92.1 | 92.1 | 99.1 | 111.1 | 122.7 | 122.7 | 125.2 | 122.7 | | 125.2 |
| Saskatoon | | 92.5 | 99.5 | 111.5 | 123.1 | | 125.6 | 123.1 | | 125.6 |
| Calgary | 92.9 | 92.9 | 100.9 | 111.9 | 125 | 125 | 127.5 | 125 | | 127.5 |
| Edmonton | 90.5 | 90.5 | 98.5 | 109.5 | 121.8 | 121.8 | 124.3 | 121.8 | | 124.3 |
| Prince George | | 109 | 116 | 128 | 139.2 | | 141.7 | 139.2 | | 141.7 |
| Vancouver | 110.2 | 110.2 | 118.7 | 127.7 | 136.1 | 136.1 | 140.6 | 136.1 | | 140.6 |
| Bare Point | 111.8 | | 120.3 | 129.3 | 137.7 | 137.7 | | 137.7 | | |
| Kamloops | 111.7 | 111.7 | 118.7 | 130.7 | 140.5 | 140.5 | 143 | 140.5 | | 143 |
Swipe & Save Instantly!
Get access to the best fuel savings program in the country.
SAVINGS WITHOUT SACRIFICE!
ALL members can expect to save $300-$1200 annually, just by filling up once per week with Rogue Fuel.
Apply Now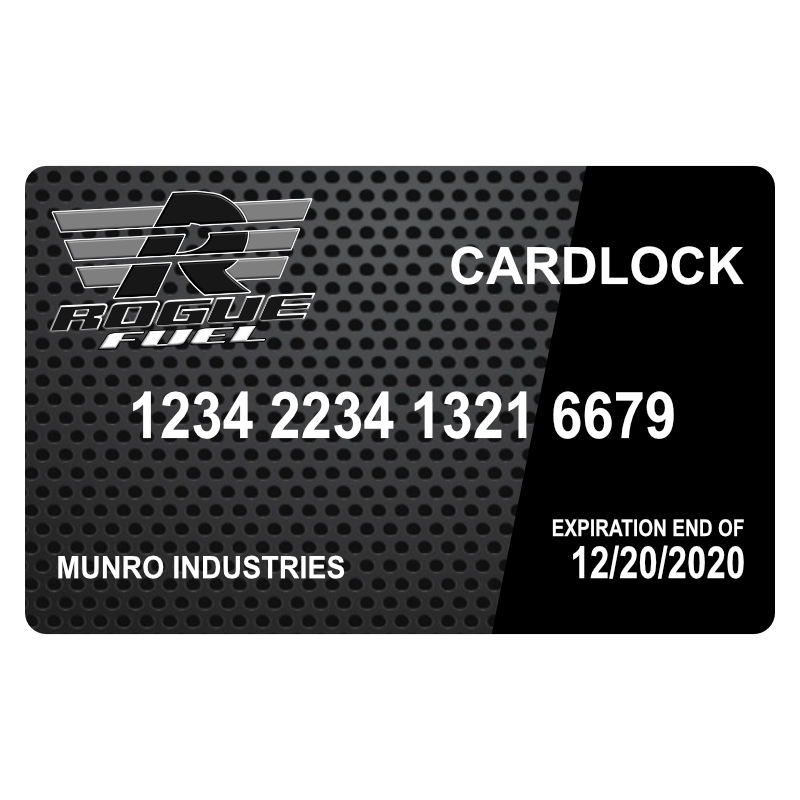 Connect With Us
Receive special promotions, savings & discount codes direct to your inbox.